Wing Mirrors
Nearly all wing mirrors can be repaired, we specialise in not only the scuffs and scratches, but often reconstructing them from disastrous drive by knocks. Casings easily split and shatter, but using special techniques they can be put back together and resprayed. You will never know the difference, so before heading off to buy an expensive replacement, give us a call. See some of the repairs here on our blog.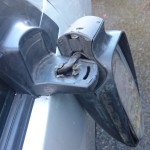 Wing Mirror Fix
September 28, 2015
-
Using specialist techniques wing mirrors can be re-attached and repaired. Dont resort to parcel tape! Give Smarter Cars a call.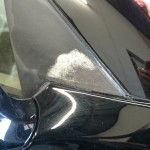 Wing Mirror Plastic Flaking
March 24, 2015
-
In this repair the wing mirror casing was fine, but the plastic by the window was flaking away. The plastic was rubbed down, primed and sprayed black using specialist paints designed for plastic.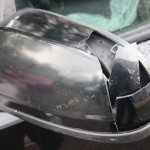 Wing Mirror Reconstruction
February 28, 2015
-
A wing mirror reconstruction example of a repair. This is a typical hit and run drive by on those pesky wing mirrors sticking out. It can be pretty devastating not only to you, but the wing mirror too. However, using special techniques the mirror can be reconstructed again. Minimal filler is needed and any small bits that […]