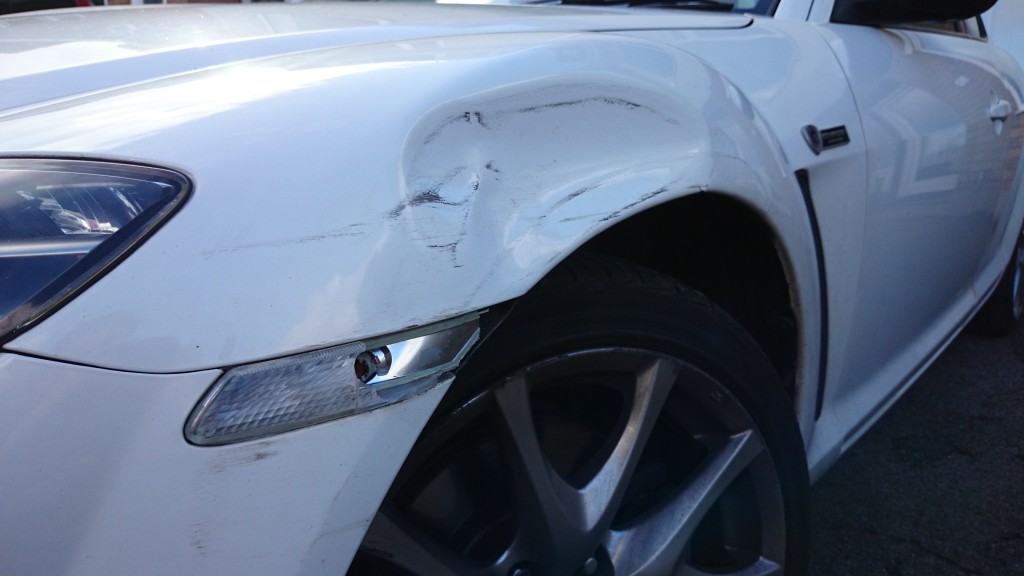 Here a wing has been badly crushed in, damaging the front indicator too. Most garages will want to replace the whole wing with an expensive cost attached.
Using special SMART techniques and tools the majority of the dent is pushed back into place. A flat surface is used to check for high spots which are also tapped back into place.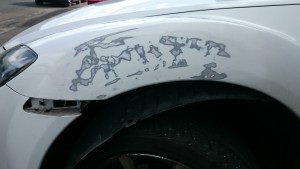 A special filler is used which will be rubbed down a number of times to regain a nice smooth surface.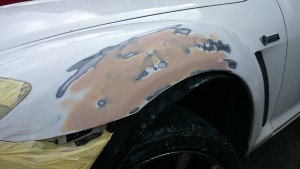 Once the wing has been repaired a thick undercoat is applied. This will be rubbed down and re-applied a number of times until the surface is very smooth, scratch and blemish free.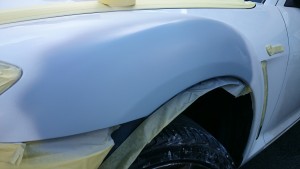 A base coat (colour) is then applied taking care to ensure the paint blends in perfectly with the existing paint.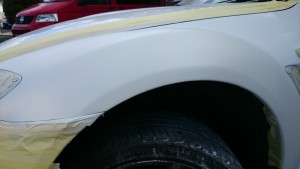 Finally a high quality lacquer is applied and blended in perfectly to hide any joining seams. A new indicator light is also fitted.