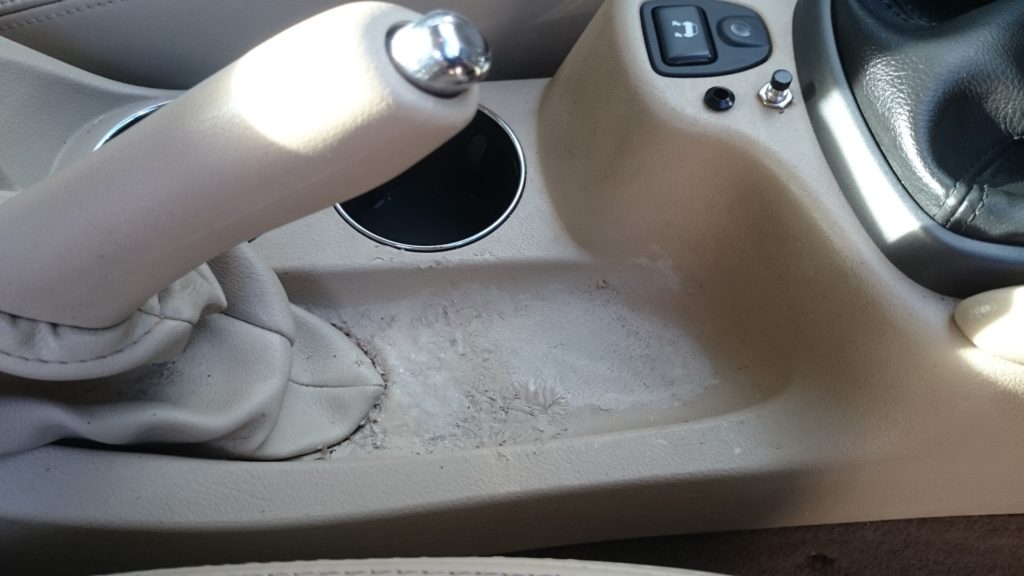 As we use special plastic paints that can flex and will not peel we can also repair the inside of a car such as the upholstery. This works in a similar fashion to a repair made to a plastic trim found on doors and bumpers. Using this technique a repair was made to this handbrake upholstery module which had something nasty split over it.
The colour can also be tweaked to take into account ware & tear as well as colour fade.
As you can see from the after photo, the inside now looks much better and inviting so the driver can continue to enjoy their ride.